From FierceAnimalHealth:
Late last year, Connecticut-based Kolltan Pharmaceuticals ran a clinical trial in pet dogs that showed its drug, KTN0158, substantially shrank mast cell tumors, a common form of canine skin cancer. The company went on to start human trials of the drug, which targets KIT, a gene that drives several types of cancer.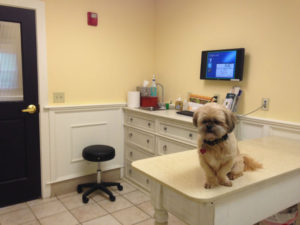 "The dog trial had a dramatic impact on our strategy to develop this product for people," Jerry McMahon, the company's president, told Science magazine. And Kolltan's human trials were launched just a few months after 200 veterinarians, physicians, pharmaceutical companies and regulators met in Washington, D.C., to have a workshop on how clinical trials in pets can contribute to human health–a meeting that spawned new collaborations aimed at making pet clinical trials part of mainstream drug development, Science reports.
Read more here.